Spirits in the Spotlight 
Brandy and Whisky
Broaden your tasting skills, and explore the sophisticated, complex beauty of Brandy and Whisky. And what better way to learn the art of appreciating these prized spirits than with award-winners from the Cathay Pacific Hong Kong International Wine & Spirit Competition, including the 2017 Best Cognac Trophy-winning Louis Royer Cognac Extra.
2 Feb 2018 | 19:30-21:30
Course fee: HK$600 (MWM School Alumni : HK$500 )
Wine List:
Whisky
Brandy/Cognac/Armagnac
Château du Tariquet Bas-Armagnac XO – HKIWSC Gold
Angove Family Winemakers St Agnes XO 15 Year Old  – HKIWSC Trophy: Best Grape Brandy
Louis Royer Cognac Extra – HKIWSC Trophy: Best Cognac
Educator :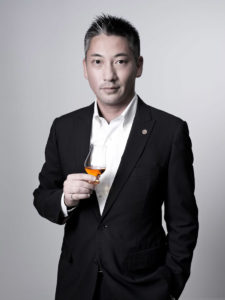 Eddie Nara
Eddie Nara was born in Hong Kong with Japanese and Taiwanese roots. He was educated in Hong Kong and Canada. A Certified Trainer of the Whisky Ambassador program, a Certified Spirits Educator, and an international Spirit Judge. Eddie is an independent Whisky Educator and Consultant. He conducts master classes on behalf of the whisk(e)y trade and hosts tastings for corporate clients. Eddie was the Founding Chairman of Hong Kong's first whisky appreciation society.
Highlight :
Trophy Winner : Best Cognac 2017
Name : Louis Royer Cognac Extra
Producer Name : Louis Royer SAS
Retail Price : HKD 3000
Partner :