WineSPIT Workshop #5 – Consumer Dynamics & Branding Strategies in Chinese Alcohol Market: A Case Study featuring Baijiu
31st January 2018 @ 3:00 pm

-

5:00 pm

$390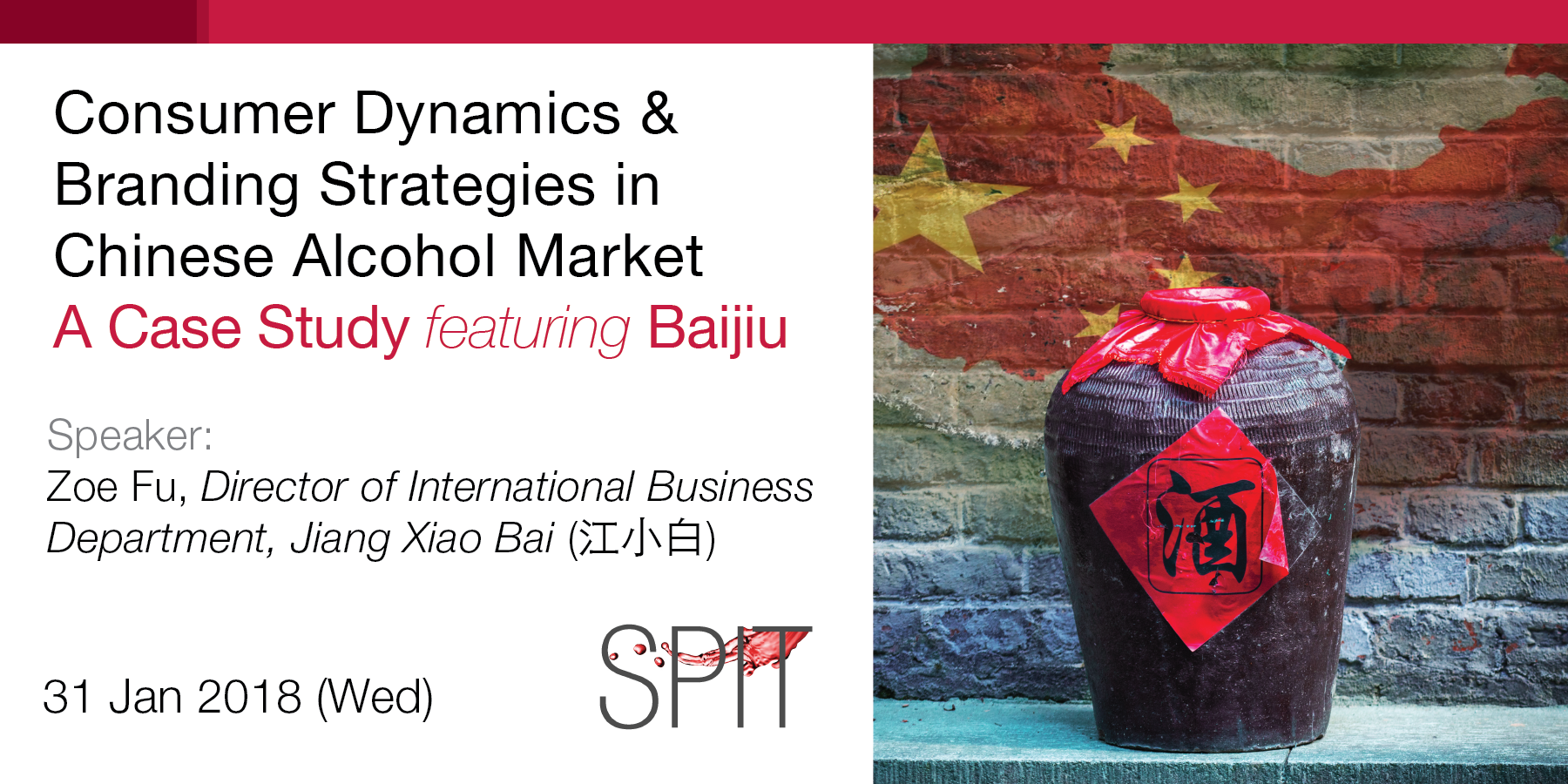 Catch-up on the Chinese alcohol market!
Name the #1 selling spirit in the world. Vodka? Nope. Whiskey? Not even close. It's actually Baijiu. WineSPIT presents a deep look at Baijiu's branding strategies and booming sales, which are now big in both Chinese and international markets.
With particular attention to the successful case of Baijiu, we'll contextualize China's main alcohol markets (current and future!) to better understand the emerging market trends and strategies for success for wine and spirits.
Workshop info
Date  31 January 2018 (Wednesday)
Time 3:00pm-5:00pm (2:30pm registration)
Venue MWM Wine School, Unit 1524, 15/F, 41 Heung Yip Road, Wong Chuk Hang, Hong Kong
Capacity 30 Pax *Registration on first-come, first-served basic
RSVP email to spit@mwminternational.com / or fill in the form here
WineSPIT member Complimentary | Non-WineSPIT HK$390 (Contact us if you are interested to join/renew WineSPIT membership)
SPEAKER
Zoe Fu, Director of International Business Department at Jiang Xiao Bai
付鵬 | 國際業務總監 | 江小白, 重慶江記酒莊有限公司

FU PENG graduated with a masters degree in English Literature from Sichuan International Studies University. He was the Chief Editor of an English motorcycle magazine for three years, after which he joined Ducati. He oversaw Ducati's marketing and PR in mainland China for two years, and managed Ducati's dealership in Chongqing for another two years. His passion for wine saw him join Jiangxiaobai mid-2017 with the mission to introduce Chinese Baijiu and its unique culture to the global drinkers. He is now the Director of International Department of Jiangxiaobai, one of the most popular Baijiu brands among China's young generation. He and his team have brought Jiangxiaobai's products to 16 countries and regions in less than half a year.
MODERATOR
Jack Cheung (DipWSET, Certified Sommelier), Director of Beverages at Hong Kong Parkview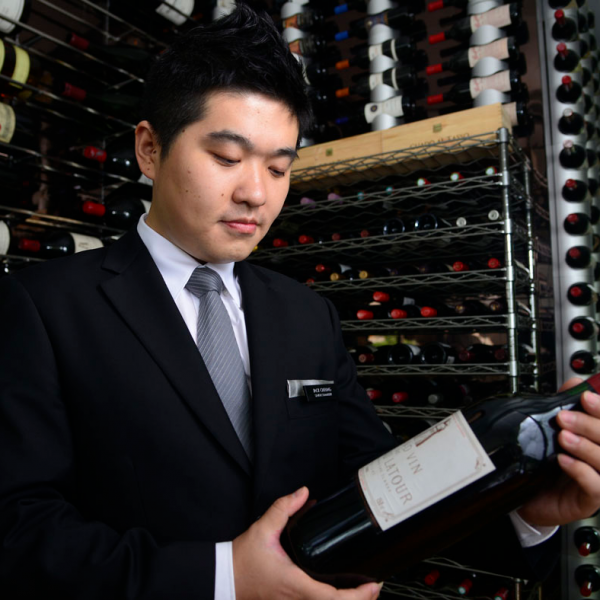 Tasting List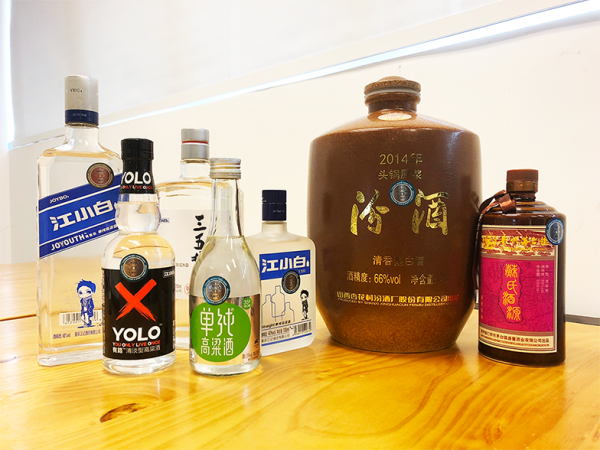 #1 – Chongqing, Jiang Xiao Bai, YOLO | 重慶江小白有路清淡型高粱酒 (ABV 25%)
#2 – Chongqing, Jiang Xiao Bai, Danchun Gaoliang | 重慶江小白單純高粱酒 (ABV 35%)
#3 – Chongqing, Jiang Xiao Bai, S100 | 重慶江小白 S100 單純高粱酒 (ABV 40%)
#4 – Chongqing, Jiang Xiao Bai, Intimate Friend | 重慶江小白三五摯友單純高粱酒 (ABV 40%)
#5 – Chongqing, Jiang Xiao Bai, Joyouth | 重慶江小白青春版高粱酒 (ABV 40%)
#6 – Guizhou Maotai Town, Su Shi Spirits, Typical Jiangxiang | 貴州茅台鎮蘇氏酒源醬香經典 (ABV 53%)
#7 – Shanxi Xinghuacun, Touguo Fenjiu Raw Liquor | 山西杏花村頭鍋原漿汾酒 (ABV 66%)
Note:
MWM ensures all events being conducted in the highest standards of professionalism, quality and punctuality. However, due to unforeseeable circumstances, we might adjust our events to ensure they are delivered safely without severe interruption to participants' plan. During lockdown, such measures may include changing a face to face session to online session, or rescheduling the session to after lockdown. You may refer to here about our working procedures. We look forward to your kind understanding. Thank you!