Workshop info
Let the Gin, Begin! 
Gin is oh so very "in" these days, so get up to speed on the trends, the technicalities, the tastes, and the service and sales techniques.
We'll have you touching and smelling rye, junipers and other aromatics, taste the different styles that are trending, and going in-depth to understand the methods of production. We'll then mix it up with a mixology session, where you can experiment with different gin and tonics to evaluate styles and quality, before finishing with a cocktail making session.
We guarantee you'll be grinning from all this ginning, as well as gaining an incredible depth of knowledge and experience from our expert speaker, Steven!
Ginology & Mixology: Style Diversity, Production, On/Off Trade & Recipes
Date  12 April 2018 (Thursday)
Time 2:30pm-4:30pm (2:00am registration)
Venue MWM Wine School, Unit 1524, 15/F, 41 Heung Yip Road, Wong Chuk Hang, Hong Kong | MTR Exit B, 5-min Walk (See Google Map here)
Speaker Steven Beerens, Brand Ambassador, Kyrö Distillery Company
Capacity 35 Pax *Limited seats. Registration on first-come, first-served basis
RSVP email to spit@mwminternational.com / or fill in the form here
WineSPIT member Complimentary | Non-WineSPIT HK$390 (Contact us if you are interested to join/renew WineSPIT membership)
About Steven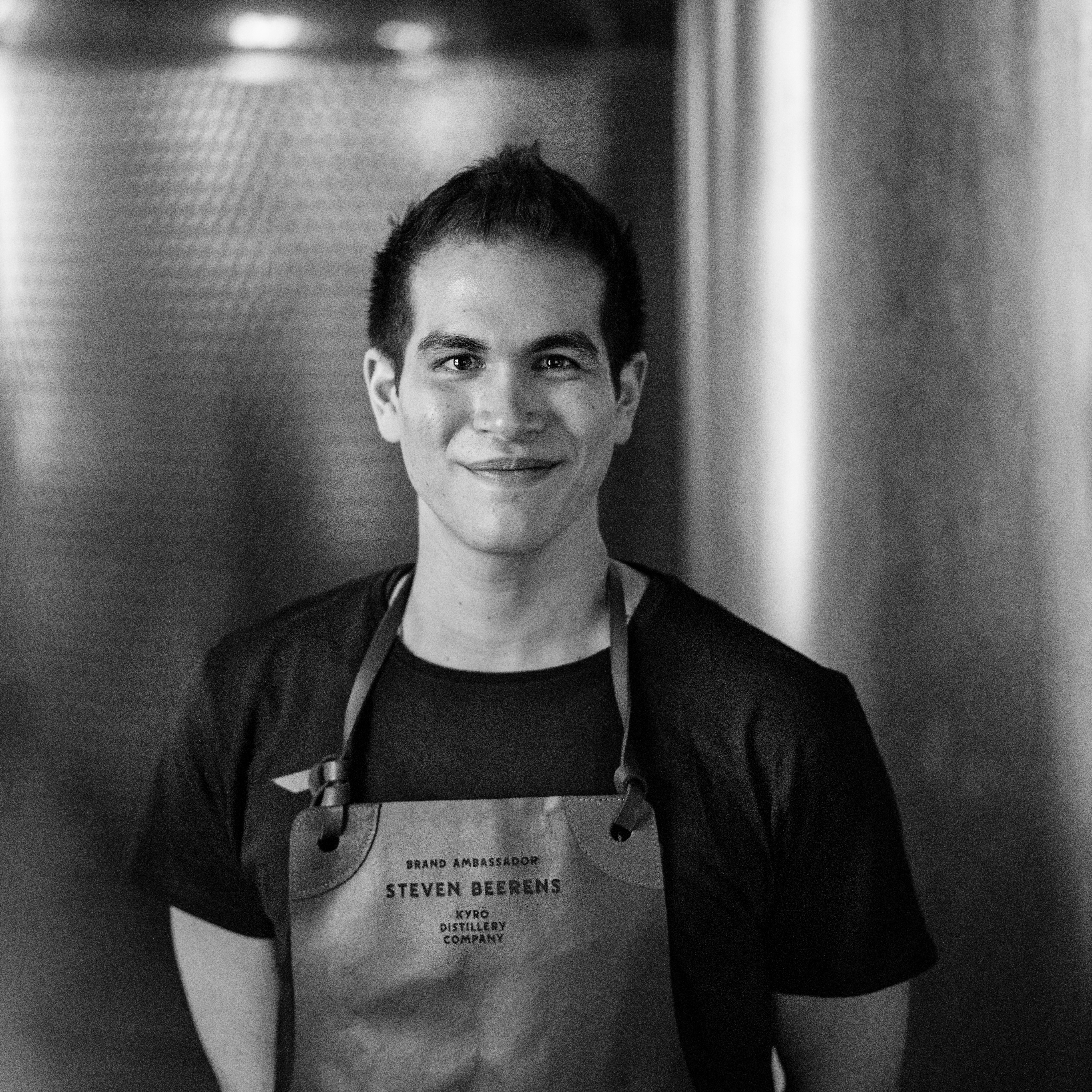 With a Dutch nationality, Chinese citizenship and an Australian education one can begin to wonder how Steven ended up behind the bar, let alone representing a Finnish gin company. His passion is primarily influenced by generations of appreciation, being the 3rd generation of Beerens to work in the alcoholic beverage industry. From the quaint country-town of Cognac to sun-battered shores of Australia and now the urban jungle of Hong Kong, Steven has tested his skill in a variety of environments to hopefully bring you a taste of his travels.
When you ask Steven for a cocktail expect an ingredient you've never tasted before as Steven loves creating his own ingredients from scratch. He hates throwing anything away so resourcefulness would be his greatest attribute as little waste comes out of his bar. The "Big Guy" will never fail to see the fun in anything so challenge him to a terrible pun when you need an easy smile. Steven's achievements include creating a handful of culturally themed cocktail menus, being the tallest bartender in Hong Kong and making Margot Robbie laugh with a signature cocktail.
Tasting List of Gin
Kyrö Distillery Napue Rye Gin
Spirit of Harrogate Slingsby London Dry Gin
Four Pillars Navy Strength Gin
Windspiel Manufaktur Premium Sloe Gin
Black Fox Barrel Aged Vapour Infused Gin
Kyrö Distillery Koskue Rye Gin-

Barrel Aged

Dancing Sands Sacred Spring Saffron Gin
Tasting List of  Tonic Water
Traditional Indian Tonic Water
Ekobryggeriet Nordic Organic Tonic Water, Rhubarb
Ekobryggeriet Nordic Organic Tonic Water, Elder Flower
Ekobryggeriet Nordic Organic Tonic Water, Spruce Shoots
 Workshop supported by