Yeast is critical to a wine's success, leading grape juice through fermentation, to maturation, to the wine we all love.
But what exactly is yeast? How does it work its magic? And what effect does "natural" or "commercial" yeast have in the glass?
Jeremy Mackenzie, Chief Winemaker, Isabel Estate Marlborough will focus on the technical role of yeast in winemaking to ensure you really know your stuff when talking to suppliers and clients. Plus, we'll do a glass-by-glass tasting and comparison of the flavor that different types of impart to really understand the impact. Take a walk on the wild side with a chief winemaker to get the inside intel and insights into yeast and how winemakers manage its role and influence on your wines.
Workshop Info
Date 15 May 2018 (Tuesday)
Time 3:30pm-5:30pm (3:00pm registration)
Venue MWM Wine School, Unit 1524, 15/F, 41 Heung Yip Road, Wong Chuk Hang, Hong Kong | MTR Exit B, 5-min Walk (See Google Map here)

Speaker Jeremy Mckenzie, Chief Winemaker, Isabel Estate, Marlborough, New Zealand
Moderator Debra Meiburg MW
Capacity 30 Pax *Limited seats. Registration on first-come, first-served basis
RSVP WineSPIT Members Only email to spit@mwminternational.com / or fill in the form here
WineSPIT member Complimentary  (Contact us if you are interested to join/renew WineSPIT membership)
Tasting List 
Sauvignon Blanc Flight
Chardonnay Flight
Isabel Estate Chardonnay 2017

Isabel Estate Wild Barrique Chardonnay 2016

Villa Maria Private Bin East Coast Chardonnay 2017
Pinot Noir Flight
About Jeremy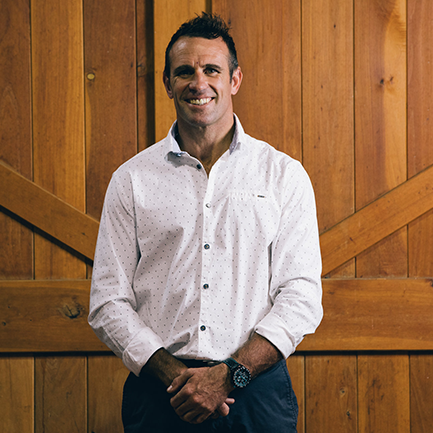 Jeremy Mackenzie was born and bred in New Zealand, growing up on a farm in Hawarden in the Canterbury region.  
With a Bachelor of Science (Biochemistry) and Post Graduate Diploma in Viticulture and Oenology, Jeremy's knowledge took him to industry roles in France, Australia, Canada and the USA. After working as a senior winemaker for multiple award-winning New Zealand brands, including Villa Maria and Alan Scott; Jeremy is now Chief Winemaker Isabel Estate Marlborough.
At first glance, it is clear that Jeremy Mackenzie is a bit of an action man. Aside from winemaking, his passion lies in extreme sports; if he isn't competing in Ironman events, he is hunting for wild boar or diving for scallops. Being a hunter and a wine collector, it is natural that Jeremy has a great ability to match food to award-winning wine.
As an accomplished sportsman, Iron Man and Royal Humane Society for Bravery recipient (Jeremy saved a young girl from a flooded river in 2014); it is clear that this family man possesses a lot of skill and passion for his work, hobbies and community.  This passion teamed with global experience in the wine industry is shown in the wealth of knowledge that Jeremy brings to Isabel Estate.
Workshop supported by