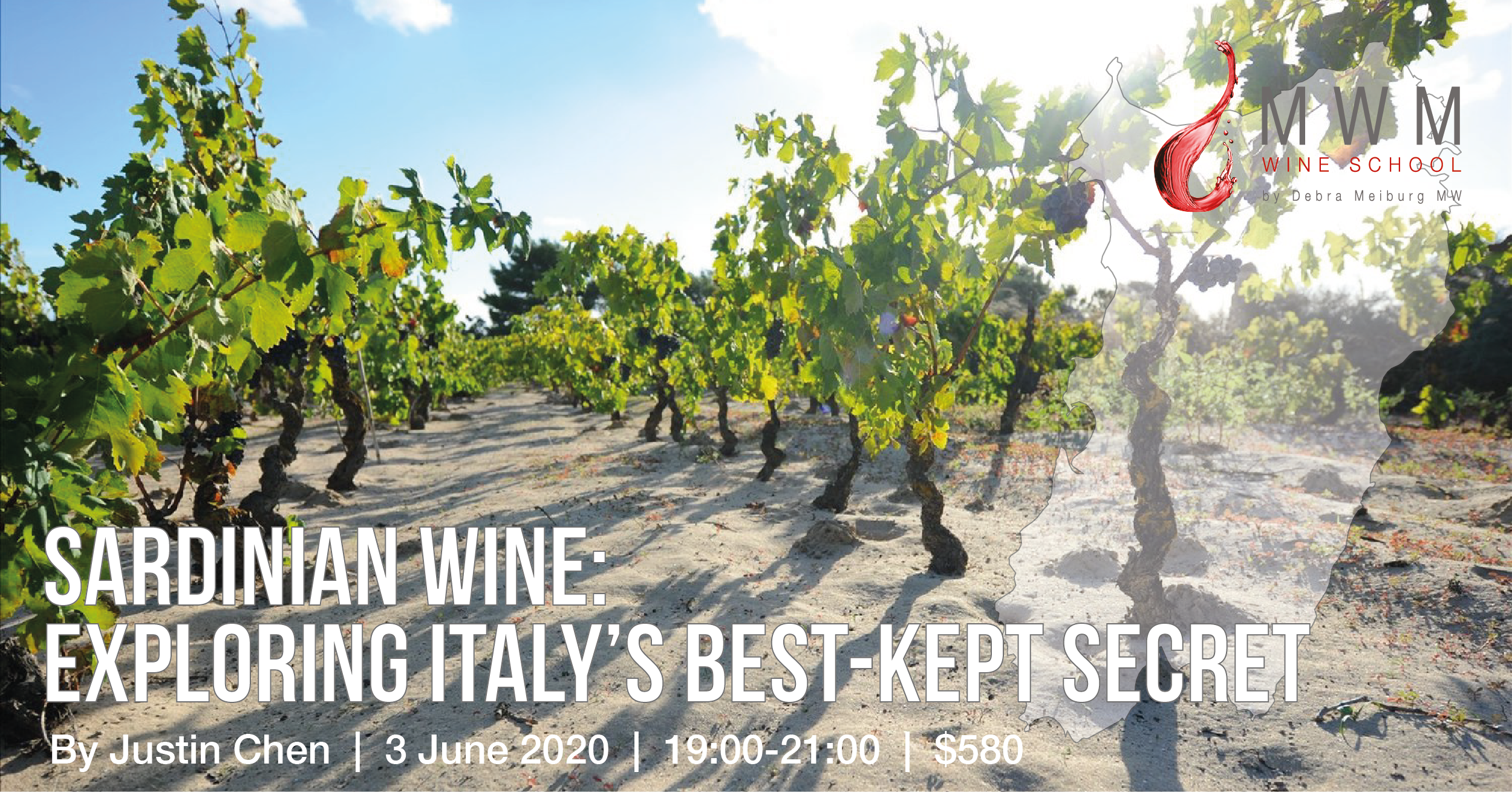 Sardinia (Sardegna), the second largest island in the Mediterranean Sea, has a unique landscape, history, culture and identity which differentiates it from the rest of Italy…and it is one of Italy's best-kept wine secrets!
Join Justin Chen, our resident Vinitaly International Academy (VIA) Italian Wine Certified Educator for this two-hour workshop exploring nine distinguished, hard-to-find wines. Carefully selected by Justin, you'll taste the diverse wine scene, high quality native grapes, and traditional and modern wines of this beautiful island.
Highlights of the wine selection include: legendary and premium wines from two leading Sardinia wineries: Isola dei Nuraghis Rosso Turriga and Korem from Argiolas; and Mustazzo Cannonau di Sardegna from Sella & Mosca. You will also have the opportunity to taste Terre Bianchi Cuvees 161 from Sella & Mosca made from the rare Torbato grape, which is described by Ian d'Agata as "a one-region, one-area, and one-estate grape and wine". Plus, sample the unique Vermentino "In Vino Veritas" from Tenuta Olbios, aged "sur lie" for seven years with a small percentage in barrique for 24 months with "flor" yeast and controlled oxidation.
Justin will also share more information about our newly launched "VIA Italian Wine Maestro Certification Course". Secure your spot at this not-to-be-missed event for Italian wine lovers and global wine connoisseurs!
Fee: 
Standard Admission: $580
Double Pass: $1,100
Early-bird Offer: $500 (valid until 24 May)
*Alumni Price: $500
To be eligible for our alumni price, you will be requested to provide details about the latest course you attended at MWM Wine School.