Elevate your cooking and wine tasting skills all at once, with this delicious, hands-on and fun Italian gastronomic experience! Hosted by dynamic duo celebrity chef Walter Kei and VIA Italian Wine Ambassador Justin Chen, this thoughtfully curated Italian cooking and Prosecco DOC tasting workshop will see you prepare a variety of dishes under the direction of our expert chef, followed by a wine tasting session to mix and match 7 carefully selected Prosecco DOC sparkling wines to enjoy with your hand-made feast. With pizza and several seafood dishes on the menu, you'll enjoy the finest pairings with the world's most popular sparkling wine, all in the company of like-minded foodies.
Walter Kei: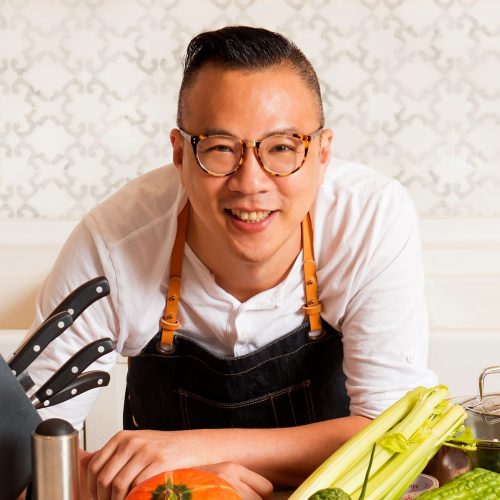 The celebrity chef with the megawatt smile !Walter is a travel food and wine columnist who is also interested in interior design, arts, photography, lifestyle and different kinds of culture. He has been the host of a travelling program and a cooking demonstration in TVBTelevision Broadcast Limited, NOW TV's "Kei's World", RTHK TV's "830 Magazine"and he was once afood program DJ in radio as well.He has taken interior consultant work lately . He also spends his spare time to enjoy his beautiful life by visiting famous chefs and learning new cooking methods around the world with his follower.
Justin Chen DipWSET, IWA, IWS
Justin is a wine educator at MWM Wine School in Hong Kong. Justin has a wide-range of professional qualifications, including DipWSET, WSET Certified Educator, Vinitaly International Academy (VIA) Italian Wine Ambassador & Certified Italian Wine Educator, Wine Scholar Guild Italian Wine Scholar (Highest Honors), Knight of Truffle and Wine of Alba, and was awarded a Runner-up at the Hong Kong International Top Tasters Competition by The Drinks Business in 2016, and HKIWSC Judge.