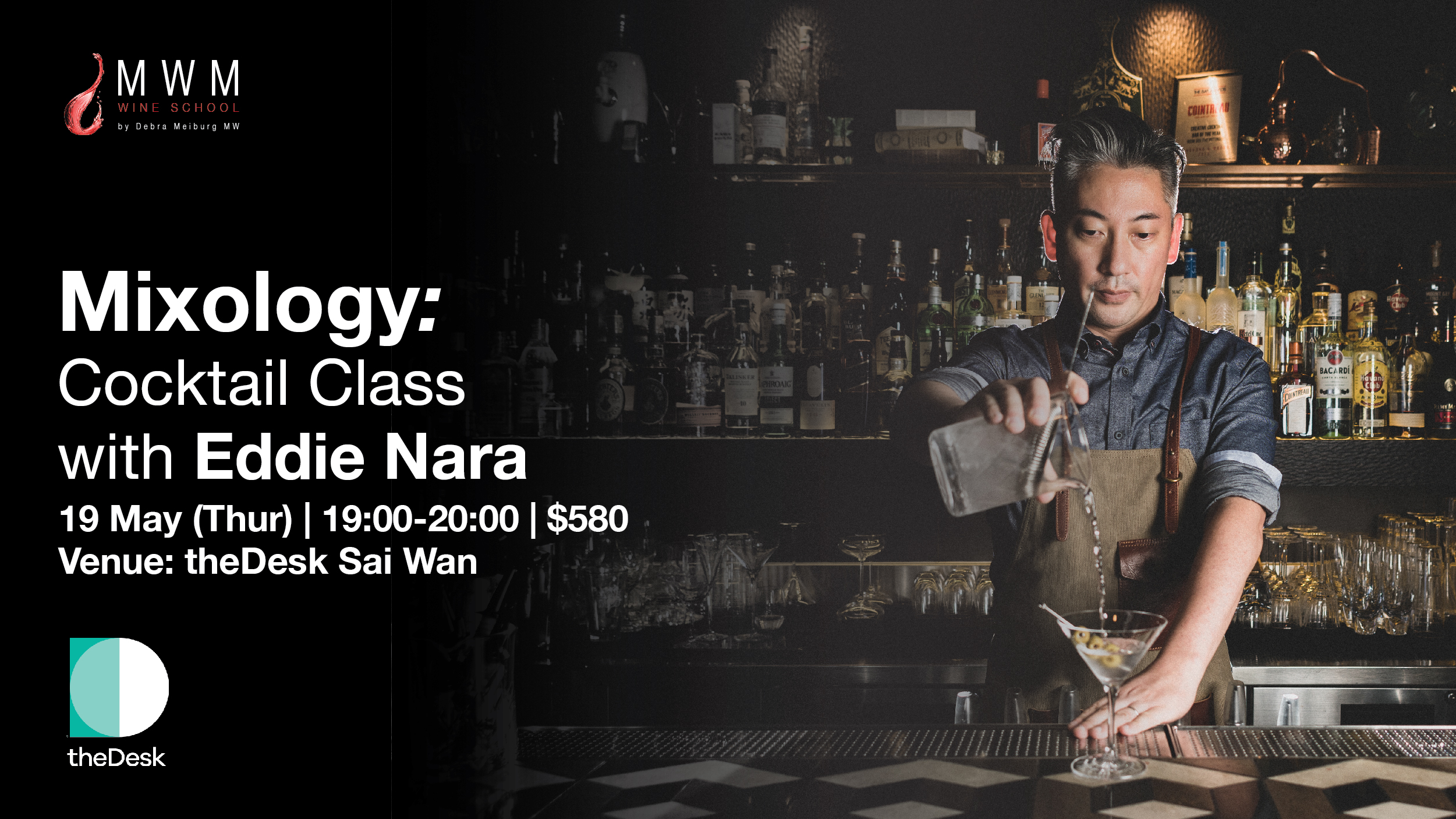 After another few weeks of staying home, you'll be desperate to mix things up on a Thursday night!
Here's the perfect recipe to get your Thursday shaken and stirred! MWM Wine School's resident spirits educator and leading bartender Eddie Nara will lead you in a cocktail making masterclass – aka Mixology!
Receive a full cocktail making kit, all ingredients – including spirits and liqueurs – and a martini glass and enjoy a step-by-step lesson in creating one classic cocktail and one of Eddie's original recipes. Learn, enjoy and make the best with us this May.
* 2 cocktails will be demonstrated, and you will get your own set of spirits samples, bartender kit and Martini glass to mix your own!