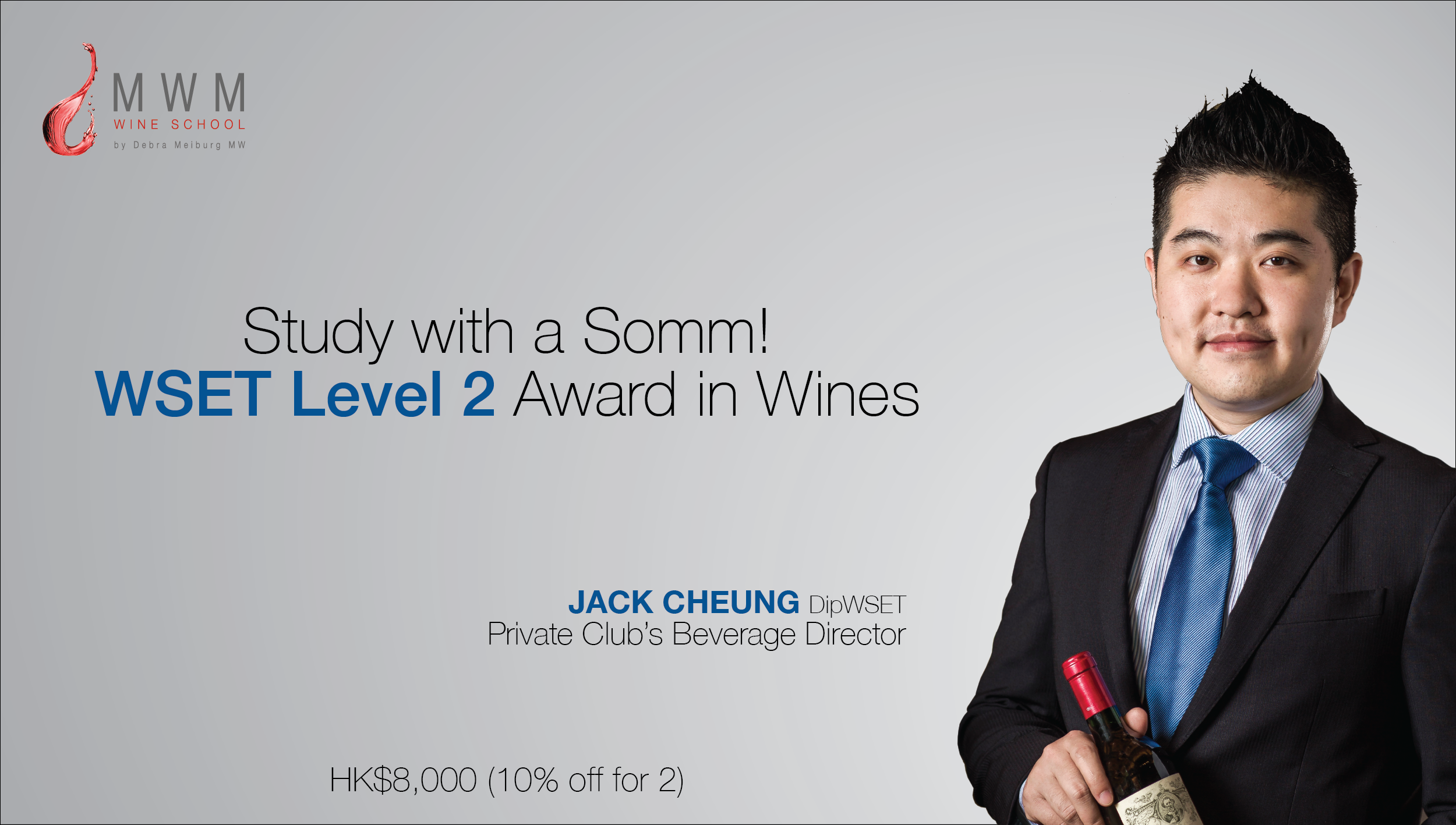 11, 18, 25 Sep (Sun) 2022
Examination: 3 Oct (19:00-20:00)
Want to be able to taste, enjoy, select, and assess wines with confidence and professionalism? Level 2 will answer these questions you may have:
Why wines are in different style and quality?
How to identify principle white and red grape varieties and styles?
What are the key wine producing countries and regions
Why sparkling wines sparkle?
How are sweet and fortified wines made?
How to read wine labels?
Speaker:
Jack Cheung
Jack's interest in wine starts with an elective course of wine studies during his university study. The vast knowledge involved in the world of wine always fascinates him. His past jobs include wine shop attendants, wine trade sales and Sommeliers. Among which he finds the work of Sommelier most fascinating.
Craving for knowing more about wine and other alcohols he has passed WSET Level 4 as well as Certified Sommelier examinations.  He is also a qualified International Kikisake-Shi (Sake Sommelier).
In 16-hour fun but structured and comprehensive course, you will be able to acquire in-depth knowledge of wines and spirits and want to obtain an internationally recognised wine qualification.
Course Structure
16 tutoring hours
Examination
60 minutes
50 multiple-choice questions
55% passing grade
Prerequisite
No previous knowledge required, but completion of WSET Level 1 or equivalent recommended.
All applicants must be over 18+