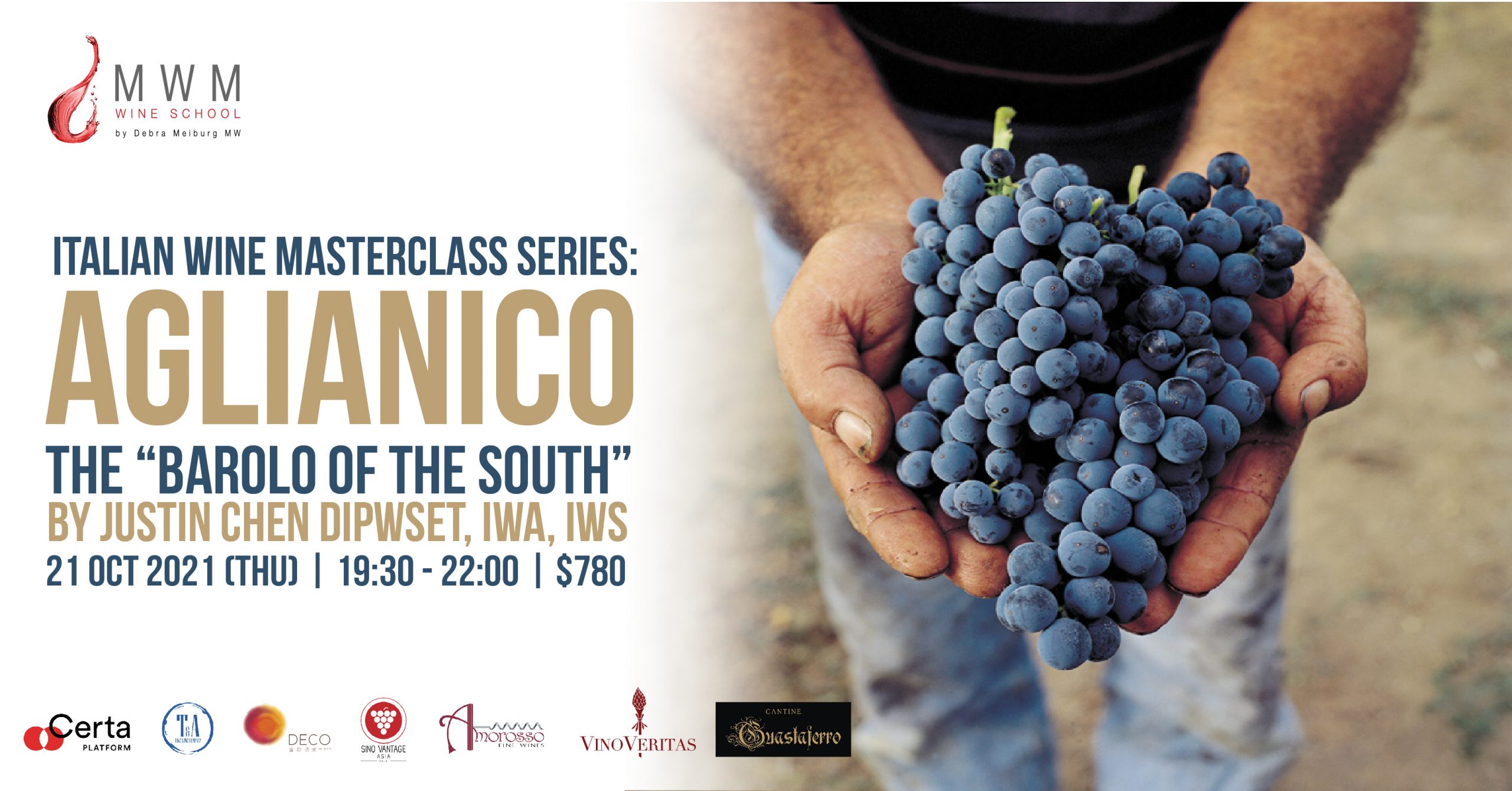 Aglianico is one of Italy's noble red grapes and is often considered the "Barolo of the South" due to its powerful and tannic structure combined with elegance and finesse. Like Nebbiolo, Aglicanico has the great ability to translate different terroirs into different styles of wines and best examples of Aglicanico can compete with any great Barolos for their complexity and age-worthiness.
In this 2.5 hour masterclass lead by our renowned Italian wine educator – Justin Chen DipWSET, IWA, IWS, participants will have the chance to learn and explore this great grape variety in depth and taste 18 samples of 100% Aglicanico or Aglianico-based wines from Campania, Basilicata and Molise, all produced by top-tier wineries from these southern Italy regions including: Di Majo Norante Contado, Elena Fucci, Feudi di San Gregorio, Grifalco, Guastaferro, I Favati, Luigi Tecce, Marisa Cuomo, Mastroberardino, Mustilli and Perillo. These wines are carefully picked by Justin to represent the highest standards that Aglianico can achieve, including wines made from centenarian vines. Also, certain examples are sourced directly from Italy to be tasted in Hong Kong for the every first time!
If you haven't tasted Aglicanico or would like to explore more on it, this is definitely a great opportunity. As always, seats are limited and Justin's classes are normally sold out soon, so don't miss it and hope to see you there!