Date
19 March 2019 (Tuesday)
Time
16:00-18:00 (15:30 registration)
Venue
MWM Wine School
Unit 1524, 15/F, 41 Heung Yip Road, Wong Chuk Hang, Hong Kong
MTR Exit B, 5-min Walk
(See Google Map here)

Speaker
Chris Yorke (New Zealand Winegrowers)
Panellists
Derek Li (JIA Group)
Betsy Haynes (Northeast Wines & Spirits)
Tersina Shieh
Ben Cheung (Watson's Wine)
Capacity
40 Pax *Limited seats.
Registration on first-come, first-served basis
RSVP
email to spit@mwminternational.com / or fill in the form here
WineSPIT member Complimentary  | Non member HK$400
(Contact us if you are interested to join/renew WineSPIT membership)
New Look at New Zealand
Its old news that New Zealand is big in Hong Kong and here to stay. But do you need some new angles, new selling points and new strategies to really boost your New Zealand portfolio? As one of the global wine industry's most revered country "brands", New Zealand Winegrower's Global Marketing Director Chris Yorke will be joined by an expert panel of Hong Kong insiders to discuss the latest wine trends emerging from New Zealand, and, most importantly, how we can translate these to real sales across all major channels. Get the experts' input and ideas on growing NZ sales in F&B from JIA Group's Derek Li, distribution from Northeast Wines & Spirits' Betsy Haynes, retail from Watson's Ben Cheung, and marketing from winemaker Tersina Shieh. This dynamic, practical talk and taste session will get you and your sales teams poised for greater NZ sales success.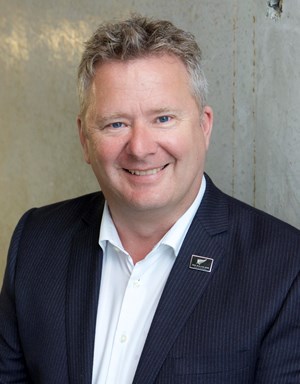 About Chris
Chris Yorke is responsible for the global marketing of the New Zealand Wine brand in his role as the Global Marketing Director for New Zealand Winegrowers.
Having studied in Switzerland and UK and graduated in Business Administration, German and French 1st Class Honours at Aston University, UK, Chris worked in international marketing roles in Europe before moving to New Zealand 16 years ago. Two years later he joined New Zealand Winegrowers as the Global Marketing Director, based in Auckland.
New Zealand Winegrowers represents all 700 wineries and 850 grape growers in New Zealand and its key roles are advocacy, research, sustainability and marketing.
Supported by