Comeback King – The Return to Glory of Hungary
A century ago, Hungarian wines were a key player in Europe. But phylloxera, world wars, communism and more external factors interrupted a glorious wine growing tradition, which is now bouncing back. With 22 wine regions and hundreds of grape varieties, its most renowned is Tokaji, noted for its golden sweet and Furmint Dry. Hosted by Debra Meiburg MW, along with special guest Mr. Raphäel Reybier, CEO of Hétszőlő and Mr. Yuk-Chi Ho, Managing Director of Wiseville, SPIT's November workshop Hunger Games: A Voyage of Iconic Hungarian Wines delves into Tokaj, and explores the terroir, indigenous grapes, and wine styles of Hungary's other key wine regions: Villány, Batalon and Nagy Somló.
Workshop info
Date  16 Novemeber 2017 (Thursday)
Time 1:30pm-3:30pm (1:00pm registration)
Venue MWM Wine School, Unit 1524, 15/F, 41 Heung Yip Road, Wong Chuk Hang, Hong Kong
Speakers Mr. Raphaël Reybier, CEO of Hétszőlő and Mr. Yuk-Chi Ho, Managing Director of Wiseville (Asia-Pacific) Limited
Moderator Debra Meiburg MW
Capacity 35 Pax *Registration on first-come, first-served basic
RSVP email to spit@mwminternational.com / or fill in the form here
WineSPIT member Complimentary | Non-WineSPIT HK$390 (Contact us if you are interested to join/renew WineSPIT membership)
Wine List  
#1 – Hétszőlő, Furmint Dry 2010, Tokaj
#2 – Disznókő, Furmint Dry 2016, Tokaj
#3 – Chateau Dereszla, Kabar 2013, Tokaj (a cross of Hárslevelű and Bouvier)
#4 – Kreinbacher, Harslevelü Selection 2012, Somló
#5 – Thummerer Egri Bikavér Superior 2011, Eger (Kékfrankos-blended, aka Bull's Blood)
#6 – Konyári, Jánoshegyi Selection Kékfrankos 2011, Balaton (aka Blaufränkisch)
#7 – Bock, Feketehegy Selection Cabernet Franc 2007, Villány 
#8 – Nobilis, Amicus Noble Late Harvest 2008, Tokaj (80% Furmint, 10% Hárslevelű, 10% Kövérszőlő)
#9 – Hétszőlő, Aszu 3 Puttonyos 2004, Tokaj (Furmint, Hárslevelű)
#10 – Szepsy, Szamorodni 2008, Tokaj (Furmint, Hárslevelű, Sarga Muskotaly aka Muscat Blanc à Petits Grains)
#11 – Hétszőlő, Aszu 5 Puttonyos 2008, Tokaj (100% Furmint)
#12 – Hétszőlő, Aszu 6 Puttonyos 2004, Tokaj (100% Furmint)
About Raphaël Reybier
Following the change of ownership of Hétszőlő in 2009, Raphaël REYBIER, son of Michel Reybier, took leadership of the brand. Born in Lyon, France, Raphael has lived and worked in the USA, UK, Hong Kong, Canada and Cuba. With a degree in Oenology from the University of Burgundy, and an apprenticeship at one Switzerland's best vineyards, he brings his passion for Hétszőlő to the world. As CEO of Tokaj-Hétszőlő Estate, twin estate of Cos d'Estournel within Michel Reybier's portfolio, he spends at least a week a month at Tokaj-Hétszőlő Estate, taking an active role in all aspects of the winery. He is dedicated to restoring the reputation of Tokaj and developing the external trade connections of Hétszőlő.
About Y.C. Ho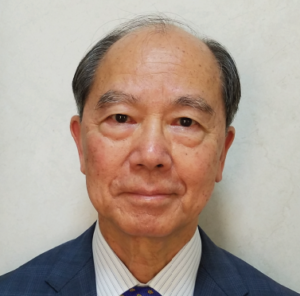 Yuk Chi HO is the director and general manager of Wiseville (Asia-Pacific) Limited, a major importer of Hungarian wines in Hong Kong. Over the past 18 years, he has visited Hungary's major wine regions annually to select the very best quality wines for the Hong Kong market. As such, he has developed extensive knowledge and experienced tasting skills of Hungarian wines. Wiseville now carries more than 100 quality Hungarian wines, most of which are produced by winemakers who are recipients of the 'The Winemaker of the Year' award in Hungary.
Workshop supported by