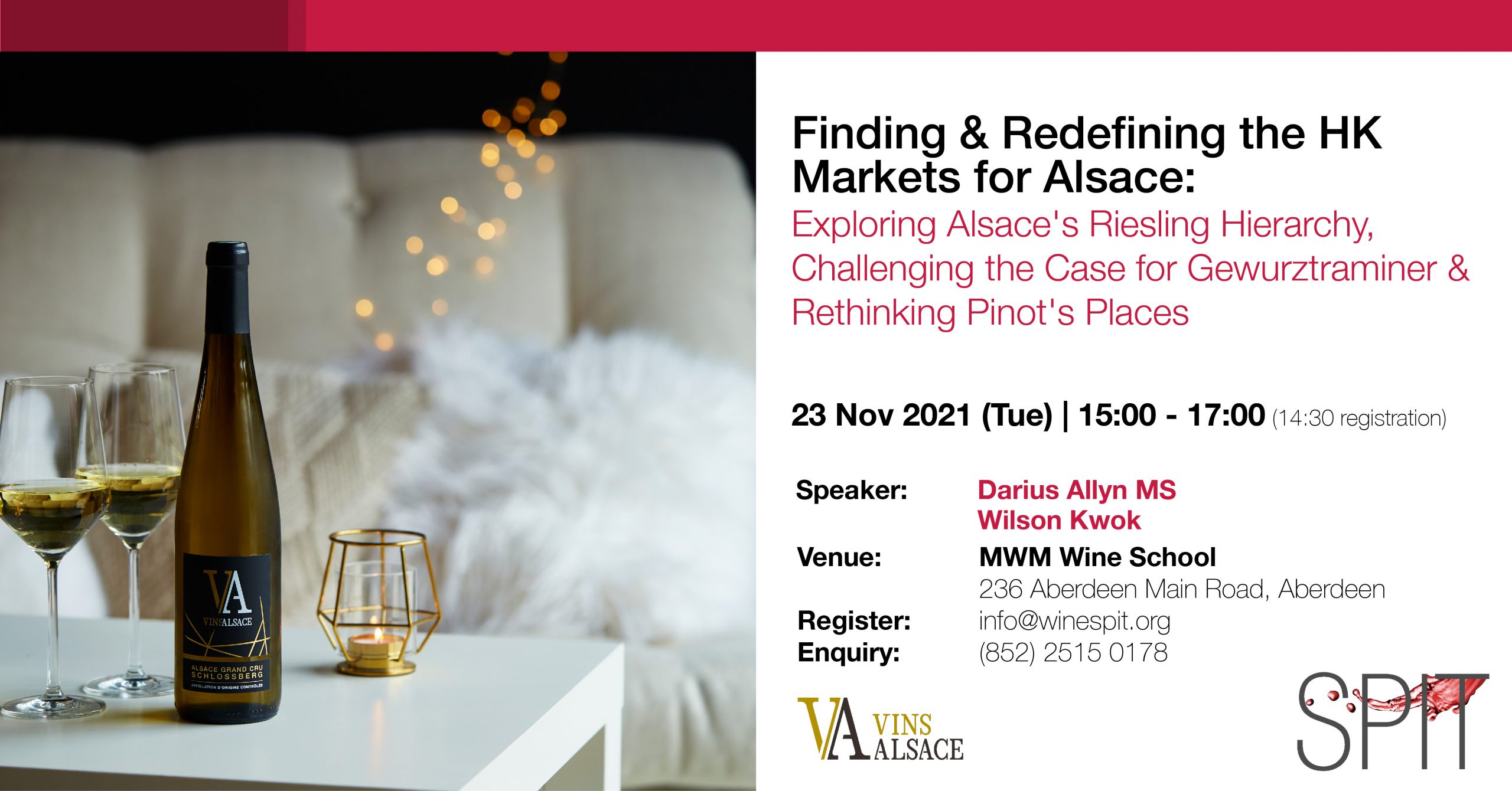 Exploring Alsace's Riesling Hierarchy, Challenging the Case for Gewurztraminer & Rethinking Pinot's Places
Alsace has a deceptively rich and multi-layered assemblage of fine wines and everyday offerings to significantly enrich Hong Kong's Francophile merchant portfolios and restaurant wine lists. But digging deeper to understand its niches is key. While we all know Alsace boasts quality Riesling, are we experts on its Riesling hierarchy and fully appreciative of the offers at various price points? And what about Gewurztraminer? The world continues to tell us that Gewurz from Alsace is an ideal bedfellow to Asian cuisine. Is it really? Join this hands-on SPIT Workshop led by Darius Allyn MS and Wilson Kwok, which includes a deconstructed experiment with key Asian flavours and Gewurztraminer, a focus on Riesling and exploring Alsace's Pinot's places.
With 5 currently unrepresented Domaine to explore, showing 3 wines each and joining our class remotely to answer any questions, this will be the most comprehensive Alsace exploration of the year.
Speakers:
Darius Allyn MS
Darius Allyn became the 60th American passing the Master Sommelier examination in 2005. He obtained his Advanced Oenology Diploma from leading wine-making school U.C. Davis in 2004. With over 30 years hospitality experience, Allyn has created and led multiple Grand Award-winning wine programs and possesses extensive judging and speaking experience globally.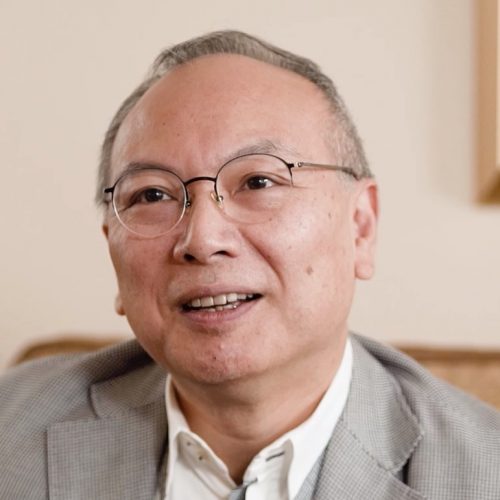 Wilson Kwok
Wilson first became interested in wine while studying in England but did not seriously delve into the subject until he had completed his studies in French cooking at the famous Cordon Bleu de Paris. He is a firm believer that food and wine are inseparable. Wilson has taken wine courses at UCLA and at Cornell University School of Hotel Management as well as courses at Steven Spurrier's Academie du Vin in Paris, and DUAD wine program at the Institute of Enology, University of Bordeaux.
* WineSPIT members can login with your email address to redeem the free ticket. If you are part of the corporate membership, please consult the membership co-ordinator in your company