Date
30 August 2018 (Thursday)
Time
10:30am-12:30pm (10am registration)
Venue

MWM Wine School
Unit 1524, 15/F
41 Heung Yip Road, Wong Chuk Hang, Hong Kong
MTR Exit B, 5-min Walk
(See Google Map here)
Speakers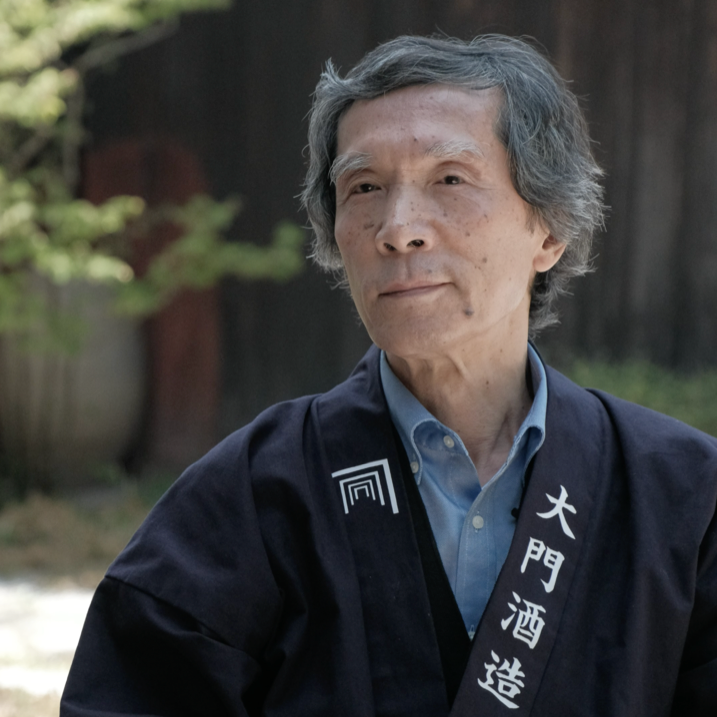 Yasutaka Daimon 大門康剛
Brewmaster and Owner
Daimon Brewery 大門酒造

Marcus Consolini
CEO
Daimon Brewery 大門酒造
Moderator
Debra Meiburg MW
Capacity
30 Pax *Limited seats.
Registration on first-come, first-served basis
Recommended for
Sales representatives, brand managers, buyers, and media
RSVP
email to spit@mwminternational.com / or fill in the form here
WineSPIT member Complimentary  | Non member HK$400
(Contact us if you are interested to join/renew WineSPIT membership)
Tasting List 
Daimon 35 Junmai Daiginjo (大門 35 純米大吟醸)
Daimon 45 Junmai Daiginjo (大門 45 純米大吟醸)
Daimon 55 Junmai Daiginjo (大門 55 純米大吟醸)
Rikyubai Shizuka Junmai Ginjo (大門酒造「利休梅」静香純米吟醸)
Rikyubai Iwafune Honjozo (大門酒造「利休梅」磐船特別本醸造)
Rikyubai Sei Zan Ryoku Sui Tokubetsu Junmai (大門酒造「利休梅」青山緑水特別純米)
Workshop Content Preview
A technical discussion on production, quality and styles, by Yasutaka Daimon, Master of Sake and Owner of Daimon Brewery
A current market update and conversation on issues, potential and strategies for success, led byMarcus Consolini, CEO Daimon – an Asia market specialist
Taste a spectrum of six Sake to evaluate quality and understand the different styles
Technical knowledge
Understanding the basic components – Sake rice, yeast, water, and koji
Different styles of Sake and the process of Sake brewing
Techniques to evaluate and understand the quality of Sake
How to serve, ordering and storage of Sake
Market Discussion
How to select and source Sake, as well as tips for sales and replenishment of this perishable product
As Sake is perishable, tips for sales and replenishment
Discussion on the Hong Kong market imports of Sake – historic and current market situation, including challenges, barriers to success, and potential improvements.
Import trends (local sourcing or direct import?) and key distributors (eg. supermarket, gourmet store, spirits retailers)
Peak consumption "season" and target consumers.
About Daimon-san
Yasutaka Daimon was born the first son of the Daimon Family in 1948 – 70 Years ago. A family with 200 years of Sake brewing experience, Yasutaka grew up in the 250 year old home adjacent to the brewery and was raised in the Sake business until his university years introduced a wonder lust that led to a trip around the world. 7 Years in Paris, Stockholm, Hamburg and off to India as a wondering monk. Upon his return Yasutaka embarked on the path of Sake.
Within 6 years at the brewery he became a Senior Manager and launched a distribution company alongside the brewery. By 1990 Yasutaka was travelling overseas to promote the Sake industry and founded the Sake Export Association as well as participated in the JETRO promotion of Japan Craft Products. Later Yasutaka supported the launch of John Gauntner's first ever Sake Sommelier course at Daimon Brewery.
In the year 2000, Yasutaka's passion for his product took over and he added the role of Toji, or Brewmaster, to his day to day operations. He continues to oversee all production of the breweries Sake although the brewery has promoted a long time apprentice into the role of Toji as well.
About Marcus
Born in New York City to an Italian immigrant family, Marcus has been in the Food and Beverage Industry since birth. With photos of him making Grappa at the age of three, Grandparents who ran bakeries and butcher shops and parents that managed a food stall at the famous Woodstock Music Festival – Marcus started washing dishes at the age of eleven and was managing restaurants by twenty.
A decision to go into Finance changed his course in the food industry from manager to investor. His career started in Accounting with Deloitte & Touche, Financial Consulting with American Express on Wall Street, and for the last fifteen years in Investment Banking managing trading teams across Asia for firms like Macquiare and JPMorgan. On the side, a dedicated business builder, he has been investing and managing craft oriented businesses and renovating historical properties across Asia for over 20 years.
Most recently he has joined the ranks of the Daimon Brewery as the CEO to manage the transition of this craft sake producer into the upper echelons of the Alcohol industry. A founding member of the Hong Kong Beer Brewers Association he has followed a passion of Sake into the production and global distribution side of the business.