Singapore Station:
Georgian Wine Lunch pairing Singaporean Cuisine
The Georgian wine trend is sweeping Asia! Its traditional amber wines, natural wines, semi-sweet red wines, traditional "qvevri" wines and modern international styles have Masters of Wine, KOLs, sommeliers and the food, wine and travel media globally abuzz.
Taste and discover the best of Georgian wines, and immerse yourself in this dynamic and distinctive culture, where wine lies at the very core.
2017 Georgian Wine Festival features exclusive sessions for wine industry professionals and the media, and also wine lovers. This is the perfect chance to unearth or rediscover a plethora of unique wines more for your enjoyment or business.
In Singapore, Debra will explain terrior and the unique winemaking practices of Georgian wine and highlight the enormous market opportunity. 10 boutique Georgian wines will be tasted to pair with authentic Singapore cuisine, offering a full spectrum of flavours and styles. This is the perfect chance to unearth or rediscover a plethora of unique wines more for enjoyment or business.
Event details
Date: 28 AUG 2017 (Mon)
Time: 12:30 Cocktail   |   13:00 Lunch
Venue: National Kitchen by Violet Oon, 1 St. Andrew's Road #02–01, National Gallery, Singapore 178957 (see Google map)
Fee: Free
RSVP / Enquiry: Pamela LAM, pamela@mwminternational.com (Trade and Media only)
Highlights:
________________________________________________
Menu
Welcome Drinks
Bagrationi 1882  Bagrationi Classic Brut  NV
Bagrationi 1882  Bagrationi Rouge NV
– Amuse-Bouche –
Sambal Kim Chiam Udang
Lily buds tossed in a pigquant sweet and spicy dressing topped with prawnes and star fruit
Giuaani Mtsvane Qvevri 2014
– Starter Platter (3 in 1) –
(1) Kuay Pie Tee
Julienned bamboo shoot and turnip poached in a prawn bisque served in a deep fried "top hat" cup topped with prawn, chilli sauce and a sweet fruit sauce
Château Mukhrani Réserve Royale 2013
(2) Tau Hu Goreng
Fried bean curd on a bed of julienned cucumber and fresh beansprouts topped with Violet's signature sweet and tangy peanut sauce
Schuchmann Vinoterra Qvevri Kisi 2014
Ÿ(3) Ngoh Hiang
Deep fried prawn, crab and chicken with water chestnut seasoned with five spice powder wrapped in bean curd skin
Mildiani Mukuzani 2014
– Main –
Cod in Creamy Laksa Sauce
Baked cod in a delectable creamy laksa sauce drizzled with coriander pesto
Twins Wine House in Napareuli Qvevris mze Saperavi 2013
Daging Chabek Beef Cheek
Aunty Nanny's slow braised beef cheek in a rich spicy tamarind Gula Melaka gravy and coconut
Kakhetian Traditional Winemaking Saperavi Qvevri 2015
Hakka Abacus Beads
Traditional handmade taro dumplings tossed in a melange of dried cuttle fish, ground chicked, dried shrimp, chinese mushroom, beancurd and chinese celery
Ikano Tsolikouri & Sauvignon Blanc 2015
– Dessert –
Roti Jala with Gula Melaka and Banana Sauce
Traditional nyonya laced pancake served with a Gula Melaka and banana coconut sauce
Bolero & Company SADA Kindzmarauli 2014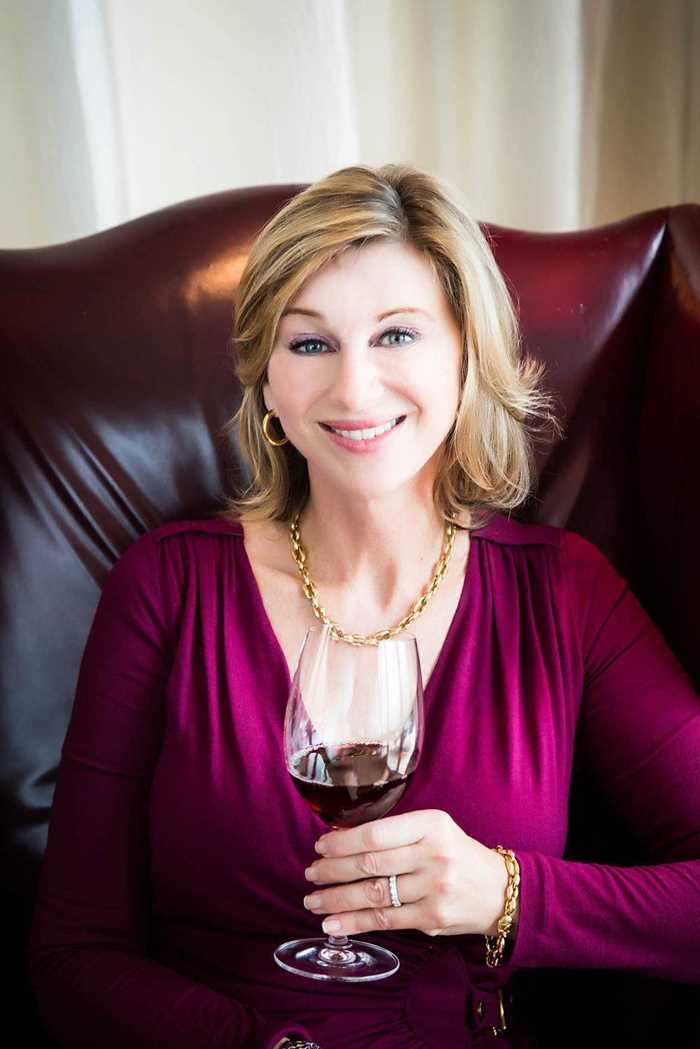 About Debra Meiburg MW
A Hong Kong resident for nearly 30 years, Master of Wine Debra Meiburg is an award-winning author, TV personality, international speaker, and is widely considered the global authority on the Asian wine market. She is founding director of both Meiburg Wine Media, Asia's leading wine marketing and agency and education provider, and the Cathay Pacific Hong Kong International Wine and Spirit Competition, the world's first truly pan-Asian wine competition. Her other key roles include wine consultant for Cathay Pacific Airways and Cathay Dragon, and Chair of the Education Committee for the Institute of Masters of Wine.
Please visit her website for more information & news:debramasterofwine.com
________________________________________________
[Video]

Asia's Wine Judges on Foods to Pair with Georgian Wine
When Georgian Semi-Sweet Wines meet Cantonese Charsiu
________________________________________________
Organizers