By Debra Meiburg MW
For too long, California has been overlooked in Hong Kong's obsession with Bordeaux and Burgundy. Like the star she is, she deserves more of our attention. The last five to ten years have seen a transformation in styles as California's producers altered their approach and shifted focus. Traditionally, wines from California had a reputation for being big, robust and meaty—the state's cabernet sauvignon and chardonnay were so rich they were almost impossible to drink with food! Now, like any good Hollywood starlet, California is slimming down its profile. By welcoming wine to the table, Californians have opened the stage door to intuitive styles with expressive fruit and lighter alcohol.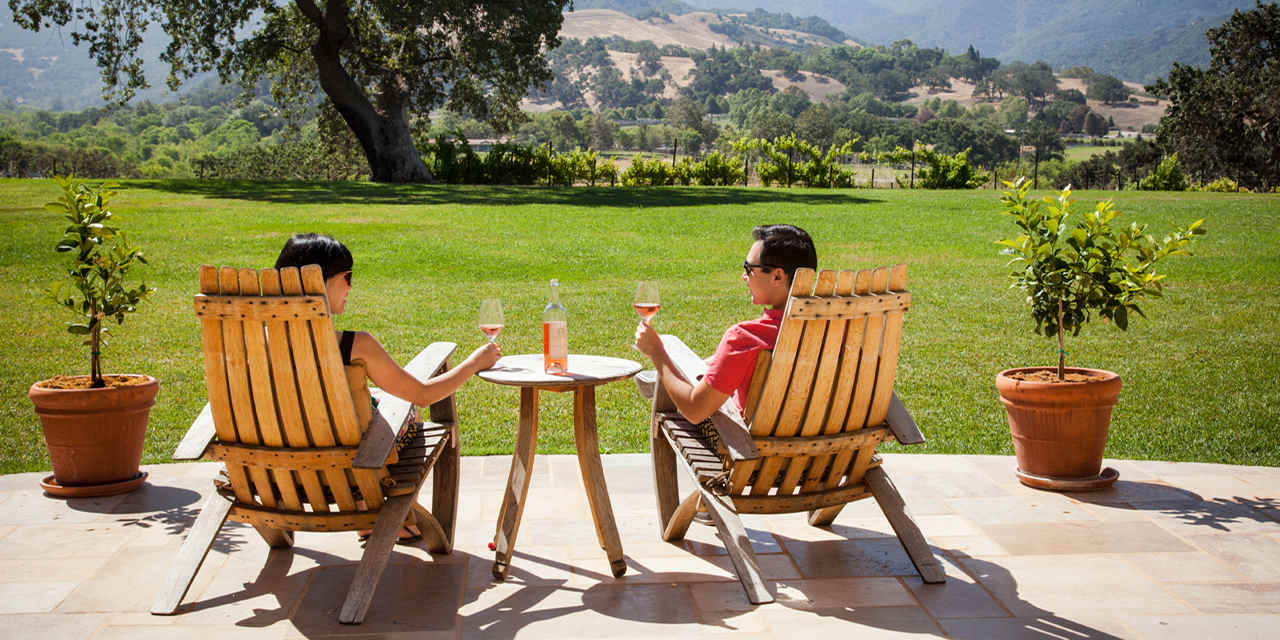 Recently, I sat down with California transplants Sabrina Hosford, Yvonne Cheung and Victoria Chow to reignite the conversation about California wines in Hong Kong. During our conversation, one thing became clear: wine has the power to evoke memories and emotions.  Sip a glass of French wine and you might imagine yourself in a street-side brasserie, staring at Notre Dame, the haunting strains of La Vie en Rose playing in the background. Drink a glass of Italian wine and you're transported to a piazza, twirling pasta around your fork, men parading by in green, orange and gold pants. When I drink a glass of pinot noir from my home in Sonoma County, I can taste the landscape's dramatic beauty, smell the redwoods, hear the powerful ocean waves, and feel the fog surging up the Russian River.
Pinot noir is one of my favourite varieties because it clearly expresses its region. The third most blessed US state when it comes to coastal expanses, 840 miles of coastline and an array of "cool climate"-rich mountain ranges enable pinot noir plenty of opportunities to sing in its own voice. Key areas to look at include Santa Lucia Highlands, Santa Rita Hills, Anderson Valley among a sizable handful of others from the 500 miles across which this famously fickle variety is grown. And, of course, my home turf of Green Valley and Russian River Valley, where my parents even continue to grow a few vines.
Top California pinot noir is made in an artisanal way. This means small production lots with low yield, the inclusion of multiple clones, and primarily natural yeast. In the heady days when Parker and Wine Spectator scores dominated the wine trade, exuberant oak use was a sure bet for favourable scores.  Fashions have changed – or one could say the market has matured – and the use of oak has seen a dramatic decline over the past decade, a practice that has permeated across the industry with the majority of grape varieties in California. The result of this paradigm shift are wines with subtlety and elegance versus the blockbusters previously capturing attention.
Subtle earthiness and pinot noir go hand-in-hand, but California pinots possess an earthiness significantly different from that of traditional favourite, Burgundy. While Burgundy is situated in the middle of France – landlocked in a continental climate with signature limestone – the rugged and wild coastline of Northern California thrusts itself into the pinot noirs from the region. Rather than earthiness of that damp forest, mushroomy, autumnal leaves variety, the "earthiness" exhibit ripe red summer fruits with salinity, damp rockiness and a mineral character.
The best Sonoma pinots are complex and full of finesse, with dialled-down alcohol. The Russian River Valley has intense, full-bodied pinots, while Sonoma Coast produces bright, precise pinots, with fine floral aromas and peppery, earthy red fruits.
Sonoma's wild coastal-style earthy pinot noir is an alter ego to California's cult-hit cabernet sauvignons, like Screaming Eagle, which rocketed to fame in the early nineties and still commands a mailing list longer than most door queues at Hollywood's hottest clubs. To sommelier Sabrina Hosford, Cru World Wine's director of retail sales and marketing, California wine conjures up summer holidays of celebrity-spotting on the beach and road trips to wine country.
"When we visit family and friends in Huntington Beach, the view always takes my breath away. To me everything about California is dreamy, just like the songs say."
With Screaming Eagle cabernet sauvignon harder to get your hands on than Eagles reunion tickets, try Cardinale's 2012 cabernet, which has all Napa Valley's trademark richness, balanced with more oak.
There is a certain comfort in sticking to familiar Napa cabernets, but Yvonne Cheung, director of wine at Swire Hotels, is on a mission to prove that California wines don't have to be 'big' to be good. "There will always be traditional wines that Californians hang their hats on—tannic, powerful—but there are also small curious wineries where people are trying new varieties, new styles, different ways to express what California means to them."
This ability and willingness to experiment is something that sets California apart from old world producers and makes its wines so exciting, agrees Victoria Chow founder of cocktail bar The Woods "Producers are trying so many different technologies and new methods, incorporating experimentation—it's really interesting!"
While you might not taste the tech in the glass, insiders agree it's worth branching out from California's well-known varieties and experimenting with new styles.
The grape variety that sets California apart from other famous wine regions, however, is zinfandel. Zinfandel especially suits people that love to hug chili spices, such as typhoon shelter crab, Sichuan-syle hot pot or chili spice bamboo clam. Dry Creek Valley, one of the prettiest wine regions in the world, is famous for its zinfandel. Insiders know, however, that Zin is at its best after significant bottle age. A. Rafanelli, which is produced at an historic Italian family winery, is an excellent and age-worthy example of Dry Creek zinfandel. The Continental Hong Kong serves a Ridge 2014 zinfandel blend from Dry Creek Valley's Lytton Springs. Just one sip and you'll taste zin's characteristic "sunshine in the glass."  While plush, voluptuous zinfandels abound in California's warmest regions, these days collectors snap up bottles from cooler sites that yield wines with restrained alcohol, fruit purity and fresh acidity.