By Debra Meiburg MW
People's pursuit of provenance and their disdain for synthetic additives has led to renewed interest in natural food and wine. With natural, clean eaters want to have their wine and drink it too!
Chemicals, despite being part of our everyday lives, have a bad reputation. When it comes to wine, the added preservative sulphur dioxide (SO2) cops the blame—rightly or wrongly—for that foggy morning-after headache. Feeding off our obsession with healthy living, natural winemakers favour low-intervention, where organic grapes are the stars of the glass. Natural winemaking eschews added chemicals, relying simply on the reactions that occur during fermentation that result in characterful wines.
Natural wine is not a modern phenomenon, though; it is an ancient one. Thousands of years ago, the earliest winemakers in Europe, the Near East, the Middle East, and even China fermented grape juice into wine in clay amphorae and qvevri. But the modern day natural wine movement in Paris, London and New York was born in France. A generation of winemakers, inspired by the 1950s work of winemaker and teacher Jules Chauvet, have embraced natural wine and their ideals and passion have excited young, adventurous wine lovers, especially people with organic leanings.
Kenichi Ohashi MW, author of Japan's 2004 natural wine book Vin Naturel, tasted Marcel Lapierre's Beajolais wine in 1999 and became obsessed, eventually discovering it was Lapierre's lack of SO2, until the point of bottling, which left the wine with a fruity exuberance he loved."
Ohashi observes, "[Natural wine drinkers] are non-conservative, young millenials. They appreciate producers' stories—sustainable, small-scale, non-SO2 winemaking—and of course they love the taste."
Australian wine critic and columnist, Max Allen, believes people's passion for natural wine is rooted in the sustainability movement. "Natural wine kicked off as a reaction against the perceived industrialisation of wine," he wrote. Allen defines natural wine as made with grapes (preferably organic or biodynamic) that are grown with a minimum of sprays and with nothing added in the cellar except a small amount of preservative (sulphur dioxide) at bottling—"Just wine," he states.
But natural wine is a divisive topic and not everybody is a fan. The stripped down, unprocessed, low-intervention ethos is the wine world's equivalent of folk music. Perhaps because it has no clear definition, traditionalists consider natural wine a cloudy, enigmatic, alternate universe. "'Natural' is a philosophy or an ethic, not a concrete, regulated concept such as organic and biodynamic," Simon Woolf wrote in Meininger's Wine Business International.
Maybe natural wine is best defined by what it's not, or what it lacks: little to no added chemicals. SO2 is the only additive used, if at all, and natural wine should average less than 30mg of SO2 per litre for reds and less than 40mg /l for whites, specifies France's Association des Vins Naturels.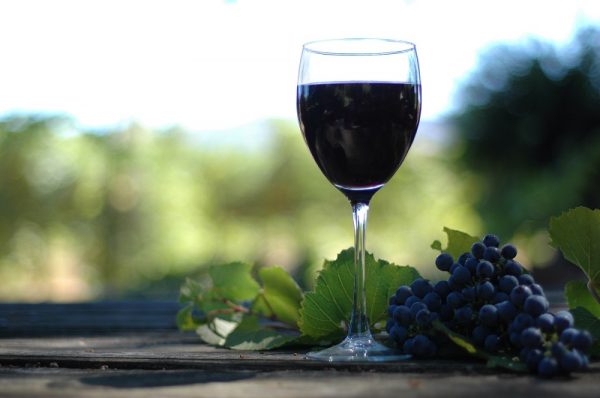 When it comes to buying decisions, people shouldn't be limited to just one aspect of wine's production, counsels Amanda Longworth, former head of marketing and wine services at Berry Bros. & Rudd (BBR) Hong Kong, which carries biodynamic (as opposed to natural) wines. "The biodynamic angle is a supporting story, rather than being a driver in BBR's buying decision process," she explains.
"Personally, I find natural wines can be very interesting … There are very high-quality examples that come from Slovenia and Georgia where amphora or qvevri continue winemaking traditions that extend back thousands of years. However, there are large risks that are taken with natural wines, often losing varietal character and showing clear, unpleasant faults," Longworth reasons.
Ohashi concedes that natural wine has its faults, but when it is perfect it is "like Zen—mineral water through the vine." Which helps explain why drinkers are falling for it.
NICHE STATUS
If all the talk about living clean, shunning synthetics and going natural makes you want to scream "hippy!", think again. In Japan, where Asia's natural wine movement took hold early and intensely, Ohashi says drinkers are young professionals who appreciate—and can afford—great quality food and wine without compromising on healthy ingredients. "Japan has been a top client of French natural wines since 2005," he says. There, the trend is anchored in strong on-trade sales, where it is supported by "super keen natural wine importers" and an "ambitious group of sommeliers."
The same can be said in Hong Kong: La Cabane a Vin, which operates a wine shop and, more recently, a French bistro, was one of the city's first natural wine importers. Co-founded by Cristobal Huneeus and Karim Hadjadj, La Cabane's clientele are young, affluent "wine geeks" comprised of "international Hongkongers and curious locals."
While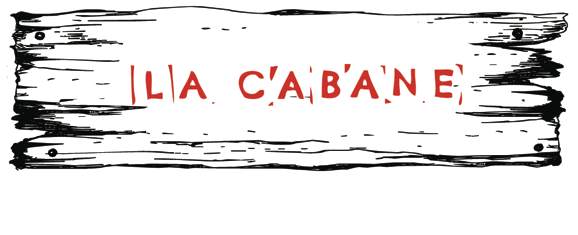 on-trade leads Japan's natural wine movement, off-trade is popular in Hong Kong too, with La Cabane reporting strong growth at its wine shop. "Lately, our cellar store has been booming and we are building an online store to see our passion fly over the internet," Huneeus said. "La Cabane's philosophy is to live a slow-paced life in a city that often takes the fast-lane."
La Cabane's laid back attitude and serious foodie status appeals to Hong Kong Island's well-heeled European and Asian expats. "The natural wine trend is definitely here, even if it remains a niche," the pair agree. New natural wine shops are opening and Huneeus and Hadjidj hope the movement will gain momentum.
La Cabane's wine list, which features wines by Philippe Bornard and Lucy Margaux Vineyards, is 70% French, but growing more international by the month. "We started with about 20 winemakers, primarily from France's Loire Valley and Beaujolais, and we have now increased to nearly 120 winemakers from all over the world", including South Australia's Adelaide Hills and Barossa Valley, Georgia and New Zealand. "We want to keep exploring and never stop looking," Huneeus and Hadjidj pledge.
On a recent trip to South Australia, wine writer Ronny Lau discovered a new generation of young winegrowers and winemakers who are putting a natural spin on the historic region's winemaking traditions.
"In the Barossa Valley, Josh Pfeiffer at Whistler Wines has turned his father Martin's winemaking philosophy around, converting Whistler's vineyards to biodynamic and making wines in a different style," Lau observed. "Tom Shobbrook, a winner of the Gourmet Traveller Wine 'Young Winemaker of the Year' award, has been making his family's Shobbrook Wines Barossa Shiraz in ceramic magnum fermenters for years."
Lau is convinced of the movement's potential in Hong Kong, but warns drinkers against diving straight in. "The taste of natural wine is quite different from conventional wines," he cautions; "Consumers need more explanation."
In 2015, La Cabane held a small natural wine event to help educate people called '3 Days in the Vines', which hosted around 15 non-interventionist winemakers. Another is being planned. "Hopefully, in the near future, Hong Kong can enjoy its own natural wine festival similar to Rootstock in Sydney, Festivin in Japan, La Dive in Saumur, or RAW in London," Huneeus hints.
FIZZY
Natural wine styles vary. Naturally sparkling pétillant-naturel, better known by its pet name "pet-nat" comes in white and rosé styles. Aussie wine critic Max Allen recommends trying Les Capriades Piège à Filles Rosé.
50 SHADES
Rich colour and cloudiness, often considered faults in traditional wine, are common characteristics in natural wine. Orange or amber wine, where grapes are fermented on skins in large clay vessels to produce rich, tannic, warm-tinged whites are popular styles (but aren't always natural). Anty Fung, general manager at Hip Cellar, says, "Robust-flavoured Pheasant's Tears Kisi from Georgia adds excitement and diversity to Hong Kong's wine scene."
REDS
Reflecting Hong Kong's broader predisposition to red wine, natural reds are the city's most popular natural style. La Cabane highlight's Cotes du Rhone's Domaine Gramenon, and Beaujolais' Jean Foillard and Jean-Claude Lapalu as popular winemakers.
There are some excellent natural wines being made outside Europe in Japan, New Zealand and Australia, to explore too.