Hong Kong & Asia's First-class Wine School 
MWM Wine School, a first-class wine education hub directed by Debra Meiburg MW, is a WS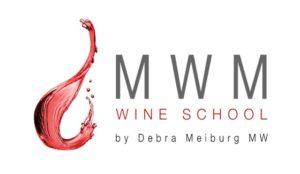 ET Approved Program Provider. As the first Master of Wine in Asia, Debra has a long history with wine education, having also served as Professor of Wine at Rochester Institute of Technology, New York, as well as a vast array of global teaching experience.
Top Educators
All educators are WSET Diploma and/or Master of Wine holders or candidates, plus visiting international guest lecturers, like winemakers and Masters of Wine. MWM Wine School offers a comprehensive and dynamic Alumni program, perfect for those in the wine industry to widen their network, as well as casual wine lovers seeking to be part of the most exclusive wine circle and events in Hong Kong.
WSET Approved Program Provider
MWM Wine School offers "WSET" – an internationally-recognised wine industry qualification. Master of Wine study programmes are also available at MWM Wine School.
WSET     Level 1   |   Level 2   |  Level 3