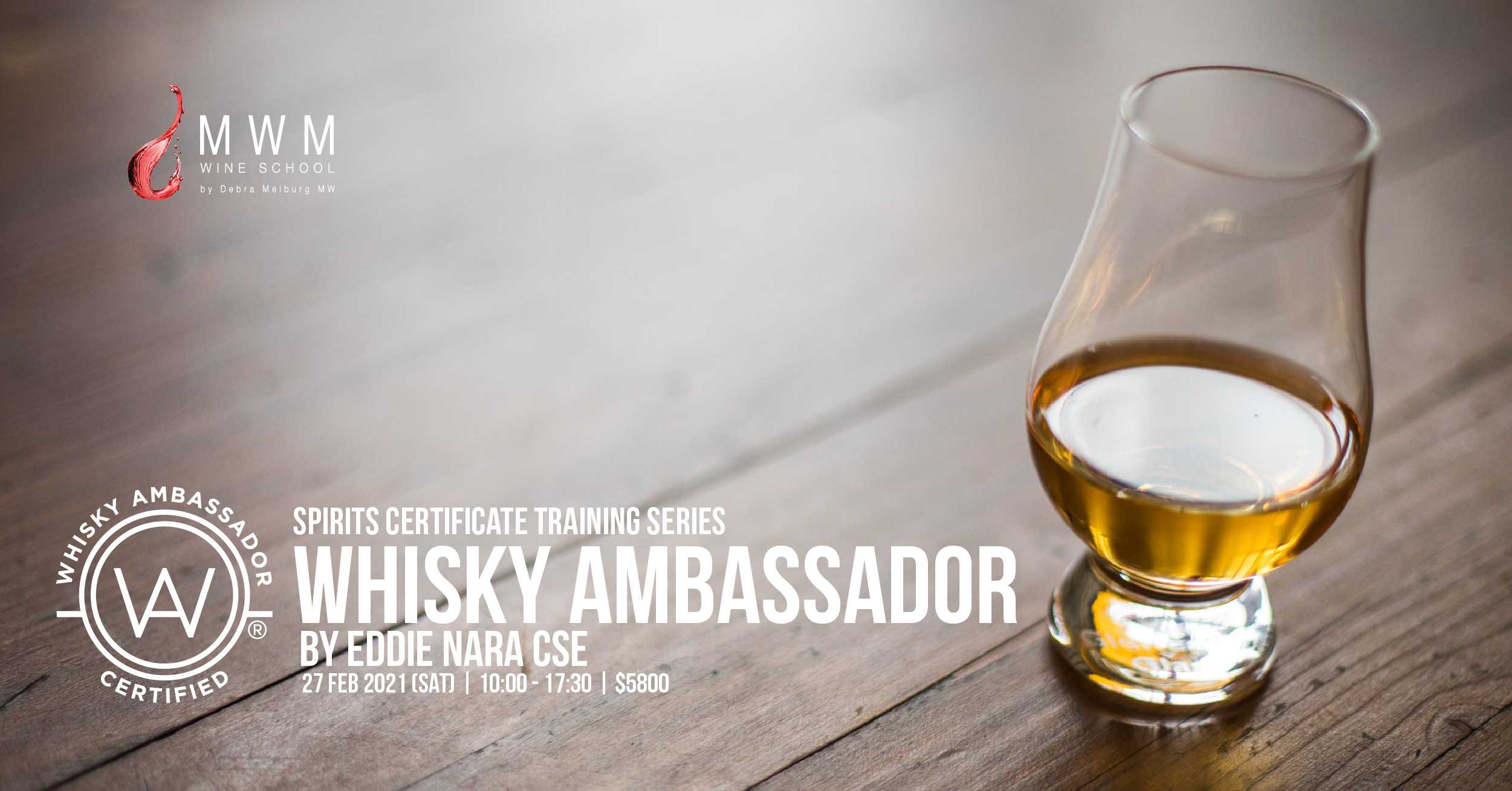 27 Feb (Sat)
Exam: Same day at 4:30pm
Whisky Ambassador
Equip yourself with industry-standard certificate course, right now!
Whisky Ambassador is designed for anyone who wishes to gain thorough knowledge and confidence around whisky. The program is recognised by BIIAB, UK's leading provider of qualifications for the licensed trade. Upon completion, participants will get the prestigious The Whisky Ambassador' BIIAB accredited certificate.
The course educator is Eddie Nara, renowned Whisky expert and Approved Trainer of WA Program. 
The Whisky Ambassador course covers:
Whisky by numbers
The basics – history, geography, production
Glassware, presentation and sales
Nosing and tasting
Drink less. Drink better
Mixers and cocktails
Other world whiskies
Acquire the knowledge and tasting skill to become the Whisky Ambassador, and share your love for whisky with others!
Prerequisite
All applicants must be over 18+
Course Structure
4.5 tutoring hours 
45 minutes Exam
Examination
30 multiple-choice questions (70% passing grade)
A practical tasting test