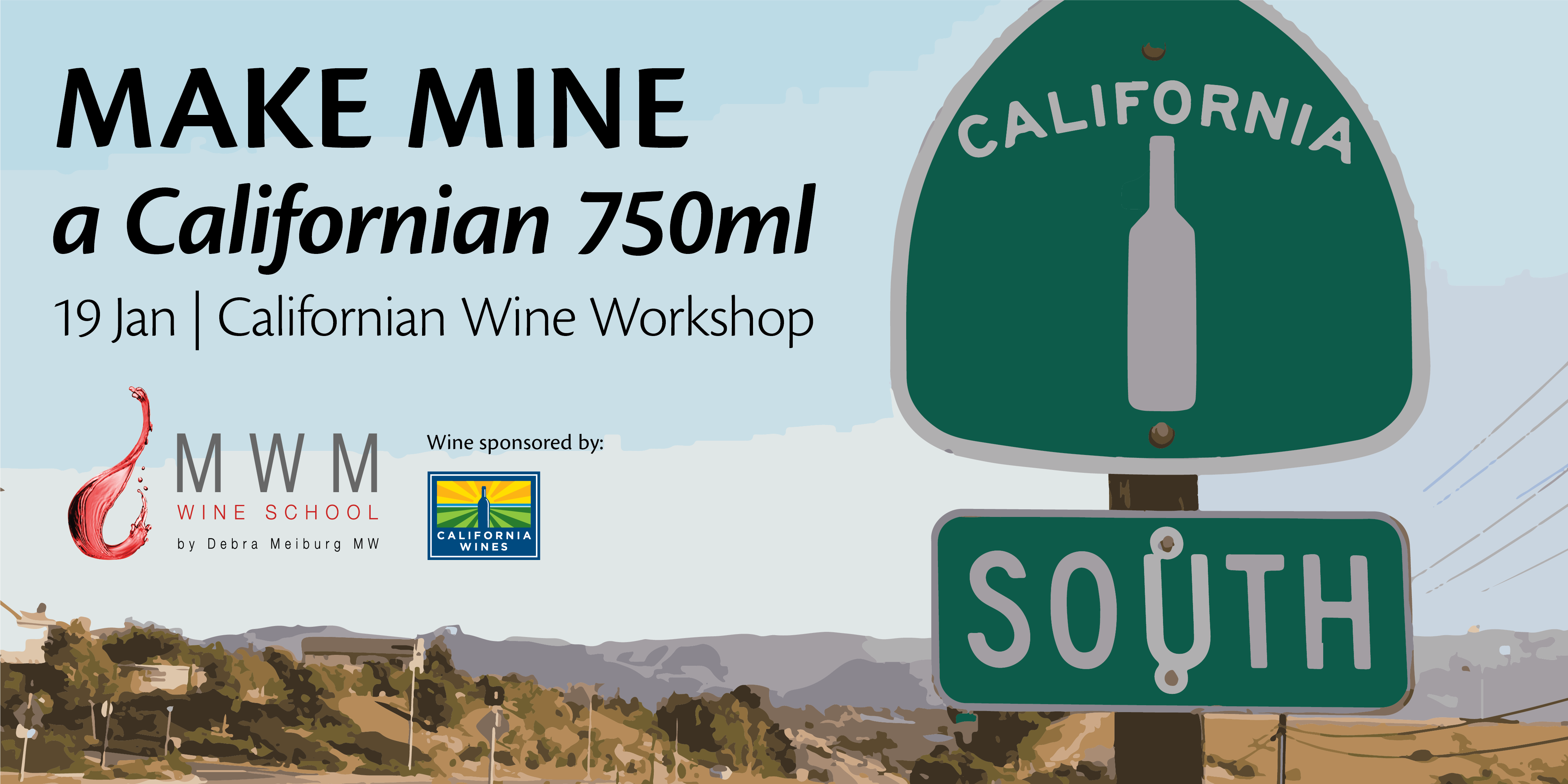 MAKE MINE A CALIFORNIAN 750ML
The home of some of the world's finest wines, dramatic coastline and scenic countryside, California has it all. And we're set to combine drink and drive (legally, of course!), with a virtual road trip through California's wine country with a diverse selection of top wines and wineries to taste and explore. Almost as good as being there!
19 Jan 2018 | 19:30-21:30
Course fee: HK$400 (MWM School Alumni : HK$350 )
Road Map :

Wine list:
Guest Educator:
 
Darius Allyn MS
The Seattle-born wine specialist brings with him more than 30 years of experience in high-end hospitality, including stints at the Montage Hotel in Beverly Hills, Charlie Palmer's renowned Aureole restaurant at the Mandalay Bay Resort in Las Vegas and more recently, Peninsula Hong Kong and Hong Kong Jockey Club. Allyn is part of a select group of fewer than 230 people worldwide who hold the title of Master Sommelier, and he had the distinction of being only the 60th American citizen to pass the Master Sommelier exam when he gained the title in 2005.